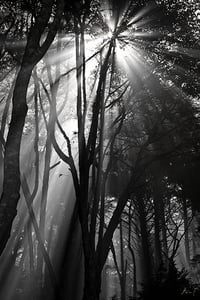 $

50.00
ALL PRINTS SHIP FREE!!! Yes, FREE!
This photograph showcases a dream like mix of coastal fog and unique trees and blasting rays of sunlight in the luscious rain forest of Olympic National Park in WA. This piece is a show stopper, no doubt about it!
Prints are available on: Fine Art Paper, mounted on Wood (Bamboo or Maple), Canvas Wraps, Fiber Based Silver Gelatin, Resin Coated Silver Gelatin and Metal.
See details about all of these options in the INFO section to the right of the screen on the bottom of the page.
ALL PRINTS SHIP FREE!!! Yes, FREE! (United States Only)